I really think I could post beach pictures every day and be perfectly happy reminiscing :). This is the last round of pictures that I wanted to document before I forgot!
What was so funny while we were on vacation, is that my brother and his family were there at the same time. I may have already written that in another post. So if so... just pretend like it's new news ;)
They joined us on the beach one day and it was so fun to see the cousins play together.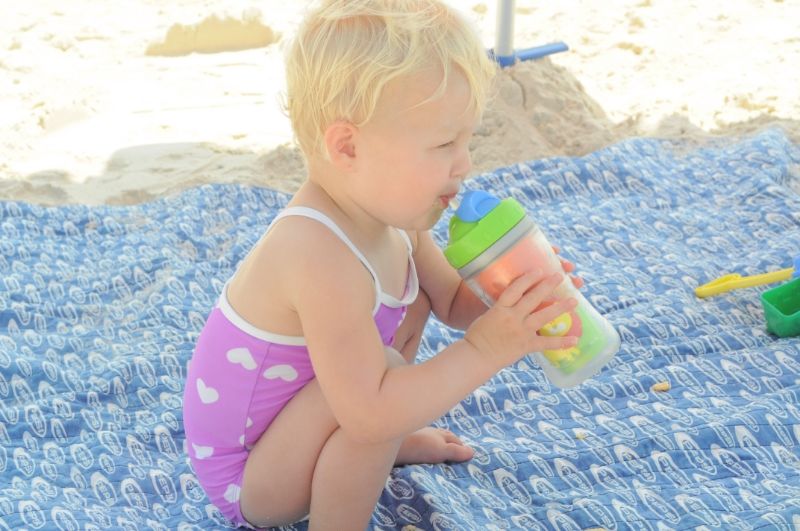 Emma and her Uncle Justin (my brother).
Cade "fished" almost the entire time he was on the beach. Travis set up a little rod and fishing lure (without a hook) and he cast and cast and cast the whole vacation.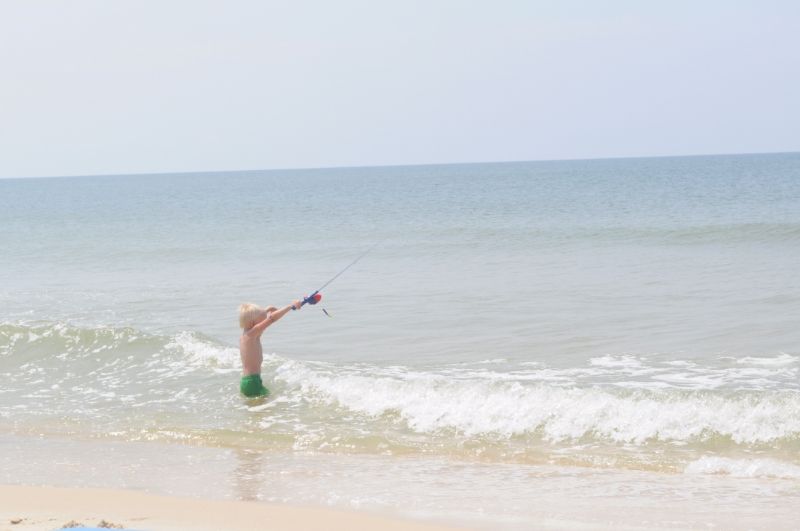 Colt and his cousin Jake.
Travis caught a fish one day and gave it to Cade. He carried that smelly fish around all day and was SO PROUD of it :)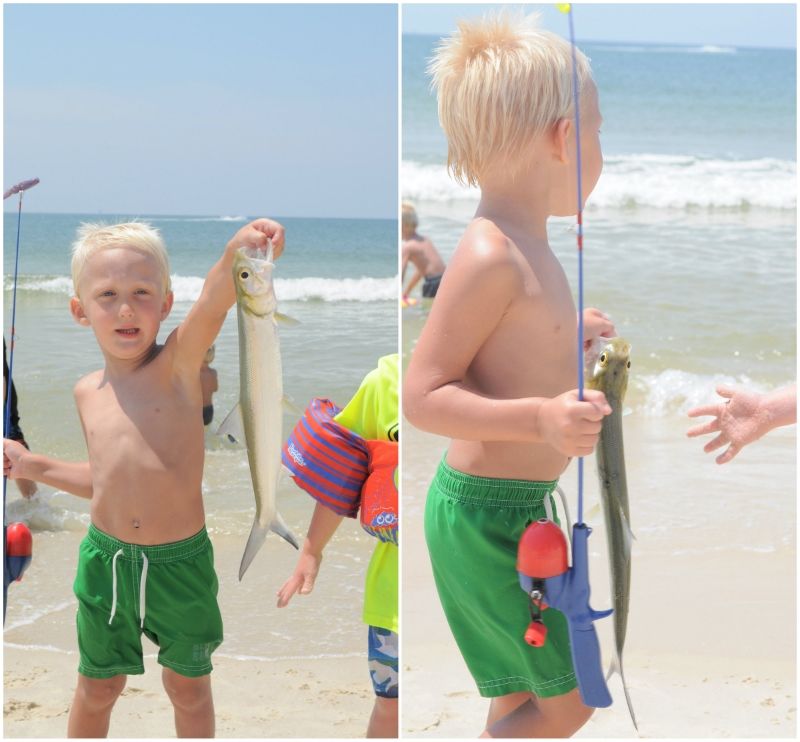 If there's one thing you should know about our Eloise, it's that she LOVES men. Big manly men. And she wants nothing to do with women. Of any kind (except for me). No Grandmas, Nanas, Aunts, Nursery Ladies. She wants nothing t
o do with them.
But put her around some of her favorite men and she thrives;) The proof is in these pictures of her and her Uncle Justin at the beach haha!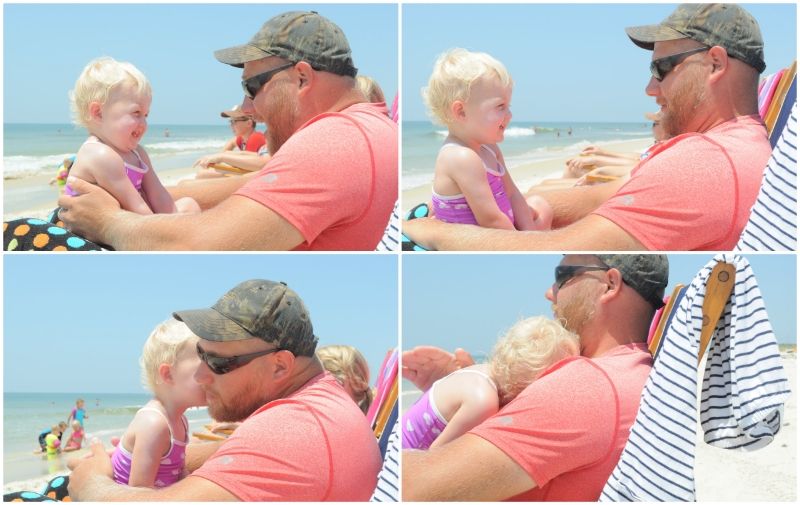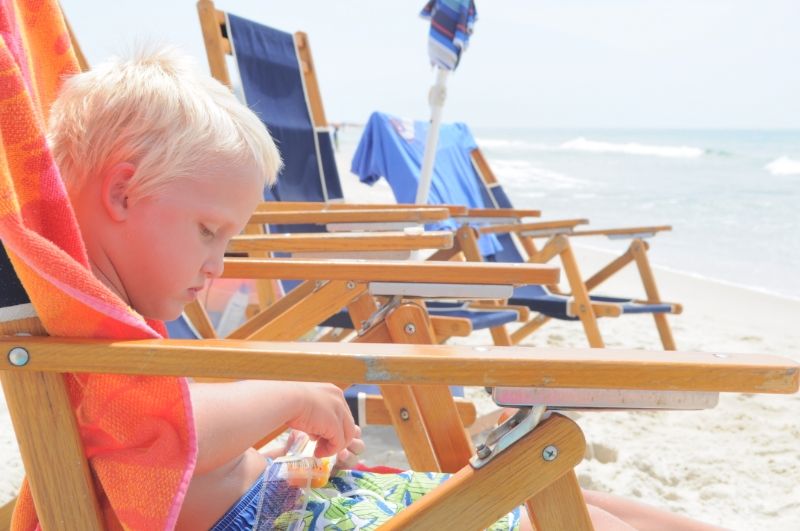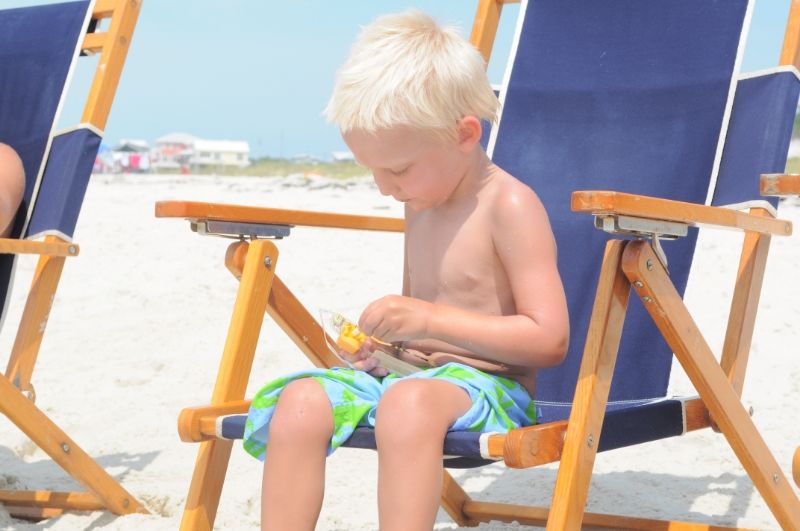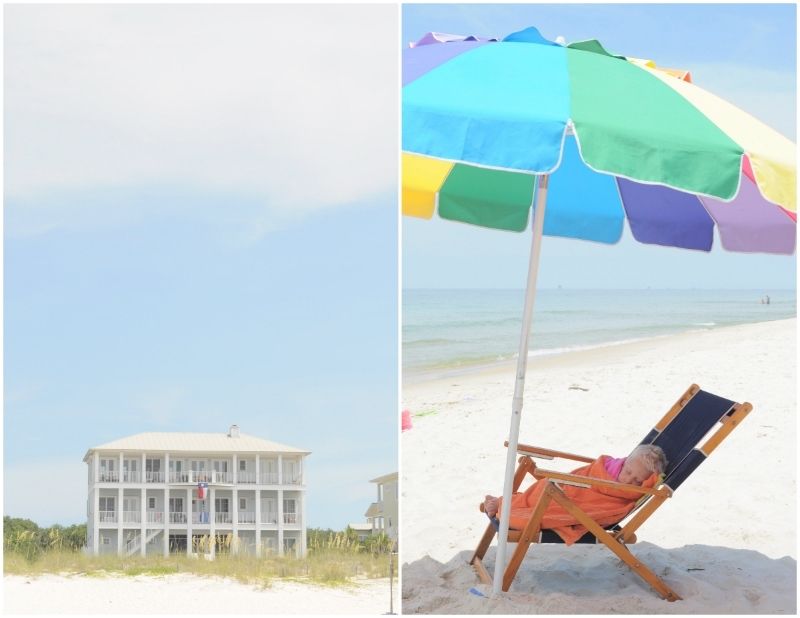 Just like Cade spent the majority of his vacation "fishing", Emma spent the majority of her vacation building sand castles!