With the summer weather beginning to roll in I've found myself wanting to spend less time in the kitchen. Monday night I had made Taco Salads (yay Cinco de Mayo) and while I was already in the kitchen I made an extra pound of taco meat and chopped up extra tomato, lettuce, olives, cilantro and onions for tacos the next day. If there's one thing my family could eat every meal, it would be Mexican food. Tacos, taco salad, enchiladas, nachos... throw some salsa and guac on top and we're there!
So, Tuesday night I just heated up some tortillas and assembled the tacos on tin foil. Everybody had a taco or two made just for them. I labeled each taco, threw them into our picnic basket with some tortilla chips and salsa. And we were off! The kids thought it was the best thing that I had labeled some of the tacos "Extra". They've been on a big kick of "knock-knock" jokes lately. You can imagine the "knock-knock" jokes that started rolling out from a taco named "Extra". ;) Travis and I have gotten really good at courtesy laughing ;)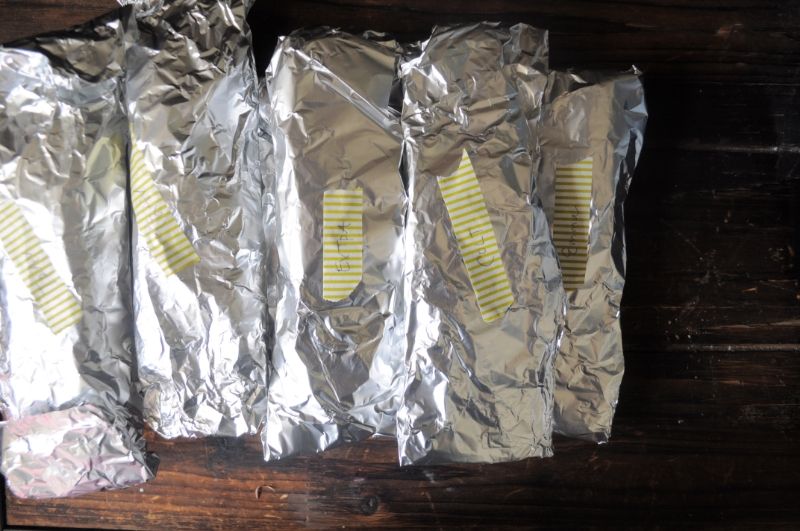 Colt's been going through a growth spurt lately and not just in size. I've noticed him starting to take care of Eloise quite a bit more. Making sure she's taken care of. I love catching him sneaking her kisses on her cheek as he passes by.
Our park has a huge hill that the kids love to run up and down. Eloise had followed the big kids up the hill and then turned to make her way down. Her little giraffe legs were having a hard time handling the speed of the hill. She fell onto her back and as soon as it happened Colt was dashing down the hill to her. There is nothing sweeter than watching a big brother take care of his baby sister :)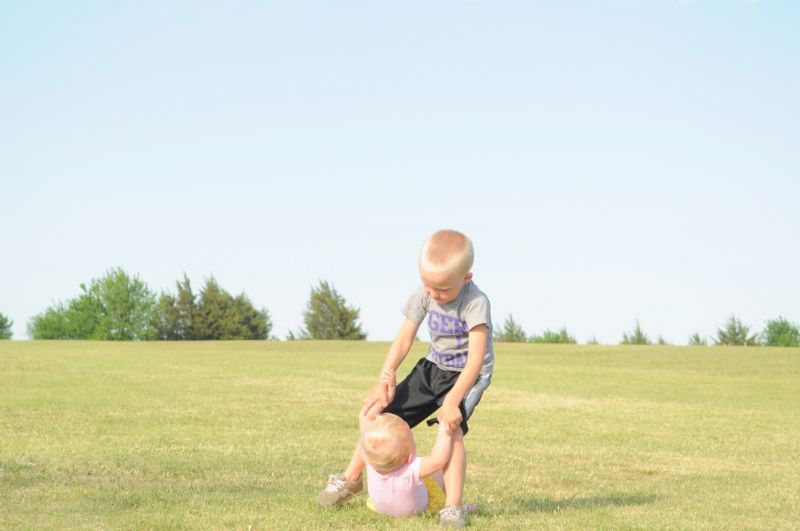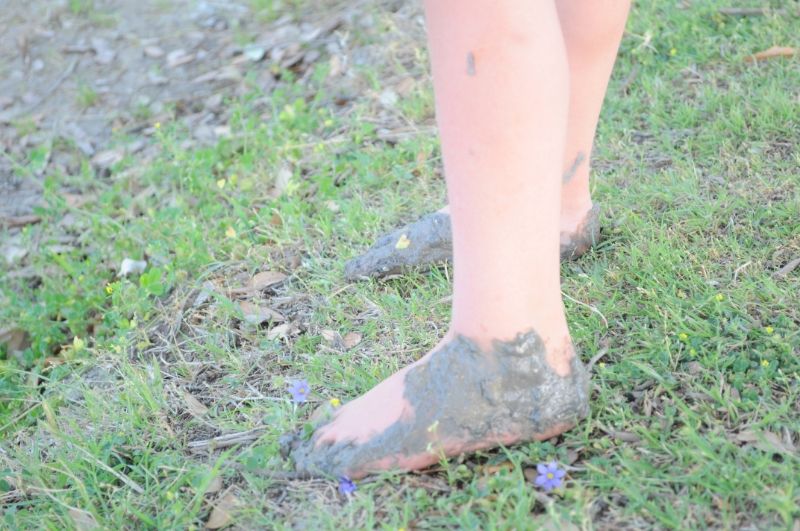 We stayed until the sun began to set and then piled into the car to head home for some ice cream before bed. Life is so good. We have so much. Healthy babies, green hills for them to run up and down, cozy beds and clean blankets to tuck them in at night, running water, Neopolitan ice cream in the freezer, a roof over our heads... I am so thankful.