A few weeks ago I received a package from
The Honest Company.
I've been intrigued by their products for awhile…especially their selection of products for babies. After having been on diaper duty for over six years I feel like I have built up a pretty good knowledge of diapers and wipes.
I have used every brand under the sun. I know what I love and don't love. So when The Honest Company asked me to review some of their products I thought why not?! But I was prepared to be honest;)
Let's talk about
The Honest Company Diapers.
The verdict… we LOVED them! They come in precious designs for both genders (Eloise had butterflies!), we had ZERO leaks, they were comfortable (some diapers can be a tad stiff in my opinion), they are hypoallergenic and they also free of chlorine processing and other additives.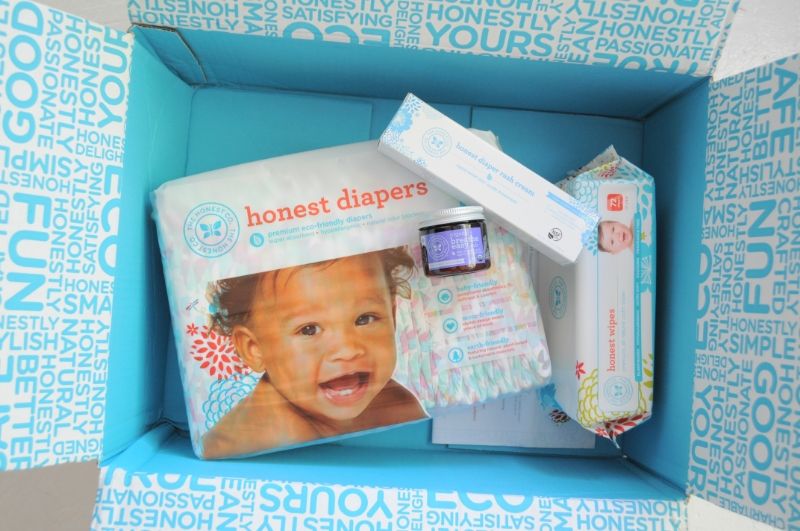 We also received some of The Honest Company's
Organic Breathe Easy Rub.
What's funny is when I had ordered it I thought to myself, "I'll just set that aside until winter when we have stuffy noses." The day before my package came Eloise came down with a nasty cold that had her all stuffed up. That night she didn't sleep a wink because she was so congested. The following night I rubbed the Breathe Easy Rub on her chest and back. I could tell SUCH a difference in how she slept that night! It has the most wonderful and soothing smell to it.
I have tried every diaper cream under the sun and I can honestly say that
The Honest Company Diaper Rash Cream
has quickly turned into one of my favorites! It's the perfect consistency… not too thick and not too thin!
And let's talk about wipes super quick. I am VERY particular about my wipes;) I don't want them too thick and dry. And I don't want them too thin either. I LOVE LOVE LOVE (can not say it enough)
The Honest Company Wipes
! We will be definitely be going back for more once ours run out!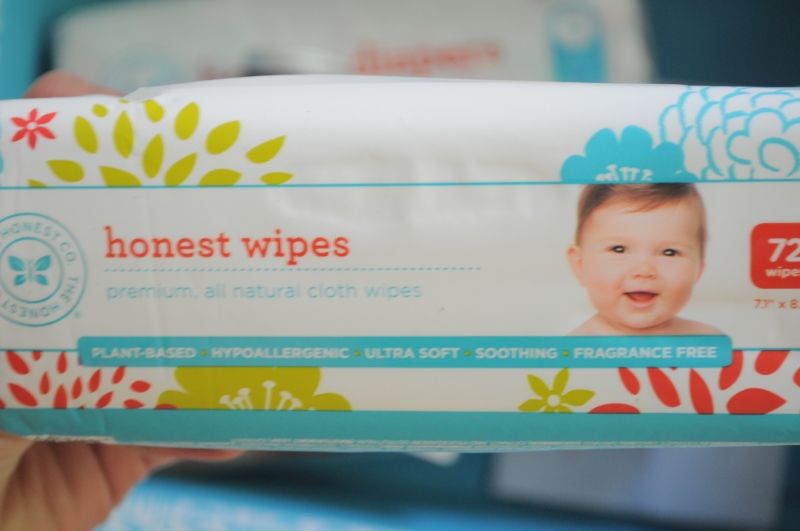 Details about The

Honest

Company:
The

Honest

Company was started by a mom and a dad who, like many modern parents, were increasingly worried about products made with questionable chemical ingredients. But the alternatives they found were often expensive, inaccessible, bland, or ineffective. In response to this clear need for something better, they created The

Honest

Company to ensure that parents (or anyone for that matter!) could easily find natural and non-toxic eco-friendly products that are beautiful, effective, and affordable.
Honest

is a one-stop-shop for

the

safest products, best service, and most useful tools and information for today's modern families,

with the ultimate goal of helping create healthier, happier homes.

Honest

Company's convenient bundles can be customized, personalized, and conveniently shipped whenever needed.
Honest

is a Certified B (benefit) Corporation -- a new kind of company dedicated to making a profound social difference, safeguarding people and the planet, and making efforts to a be better business.

With every purchase made,

The

Honest

Company

donates time, money, and products to their current charitable partner

Baby2Baby.org.
This is a sponsored post, but all thoughts and opinions expressed here are my own.